This is the end of the Afterlife of Lizzie Monroe blog tour. I want to thank everyone for participating! I'll announce the winner of the $5 Amazon gift card on Monday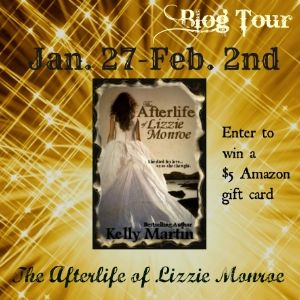 The rest of my blog stops are...
and
Thank you to EVERYONE who put LIZZIE on their blog! I appreciate it.
Here's the rafflecopter where you can enter to win.
a Rafflecopter giveaway