Giveaway at the bottom of this post. We have a $20 Amazon gift card, ebooks, and signed paperbacks :)
BLOGGERS if you are interested in helping with the release day blitz on Jan. 20th, please fill out this form :) Thank you!
Good morning! Only 6 more days until Lizzie comes out!! I just saw the file before it's converted today and I'm so excited!! Nervous, but excited! I hope you love Lizzie as much as I do.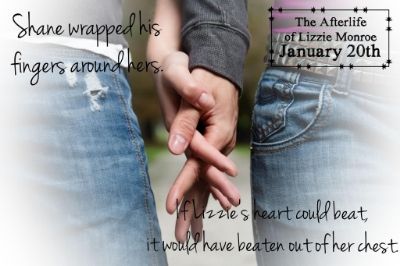 I've been counting down and spotlighting the authors who have donated books to the rafflecopter.
Today's Spotlight is on...
K.A. Young
K.A. Young is a paranormal/fantasy romance author that lives with her family in the South. She began writing because her mind was swimming with incredible stories that were begging to be told. Her love for reading began as a small child when she realized that a good book was an instant escape to a mystical land that could be reached anytime and from anyplace.
To find her on the web, please visit:
You know those times when you've just had a fight with your mom and behind closed doors you say horrible things like I hate you or I wish you were dead? Well, it really happened. Mom is dead, gone forever they all are; every single person in our entire town disappeared overnight, like some freaking nightmare. I'm Kylie Daniels and my brother and I are the only ones left and now we have to figure out how to survive…

When sixteen-year-old Kylie Daniels wakes one morning to the sound of her kid brother hysterically screaming, she soon discovers that life as she knew it, had changed forever…

Follow Kylie and her brother Mason as they discover that the veil that separated the human realm from that of the supernatural was compromised exposing them to shifters, slashers, demons and Valkyrie.
You can learn all about K.A. and her books on her Amazon Page: Click HERE.
Big thanks to K.A. and all the authors who have donated prizes! I appreciate it :)