Giveaway for a $20 Amazon gift card, ebooks, and paperbacks at the bottom of the page.
Only 9 more days until the release of THE AFTERLIFE OF LIZZIE MONROE!!!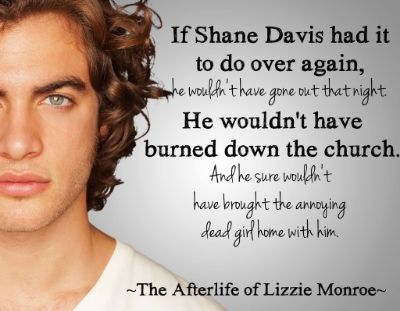 I'm also spotlighting the wonderful authors who have donated prizes to the giveaway :)
Felicia Rogers born and raised in the southern part of the United States is a Christian wife and mother, with a side interest-- writing. She won the Celebrate the Season Contest by Solstice Publishing in Sept. 2010 allowing her first novella, "The Holiday Truce" to be published. Since then she has published, "The Key" and its sequel, "Mara's Secret". Both YA paranormal romances.
Her novella, "The Perfect Rose", a contemporary romance good for all ages was released in Feb. 2011 by Astraea Press.
The beginning of her historical romance series, "There Your Heart Will Be Also", was published Oct. 2011 and the sequel, "By God's Grace" is expected to be released in June 2012.
Also published, is "The Painted Lady", a full length contemporary romance and "Love Octagon" a novel filled with humor and family relationships.
There are many more things coming from this author. Keep up to date by going to her website at www.feliciarogersauthor.weebly.com or checking her out on facebook at facebook.com/feliciarogersauthor.
JOIN THE FACEBOOK RELEASE PARTY FOR FELICIA'S NEW BOOK DIAMOND MINE! PARTY IS JAN. 16th :) CLICK HERE.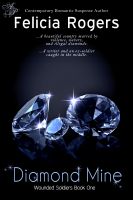 A beautiful country marred by violence, slavery, and illegal diamonds, a writer and an ex-soldier caught in the middle.

Hannah Baker is a frustrated writer, who needs to get away. Unfortunately, with limited funds and an editor breathing down her neck, she is stuck. Then without warning an offer comes, one she can't refuse.

Rory Chance is an ex-British soldier seeking absolution. In a remote area of South Africa, he hides in a monastery until the needs of a friend call him back into the real world.

Millicent Jane Beaumont, southern belle and daughter of a wealthy plantation owner, is turning eighteen. After planning the birthday party of the century, all she wants is for her best friend and pen pal, Stephenie Treen, to attend. But Stephenie never asks for an invitation and the party becomes an opportunity for locals and foreigners to seek Millicent's hand in marriage.

Stephen Green, southern gentleman and son of a wealthy plantation owner in South Carolina, has secretly been corresponding, under false pretenses, with a young lady in Louisiana. As her eighteen birthday approaches, Stephen acquires an invitation to the private party. But when Stephen arrives in New Orleans he meets another woman who intrigues his heart. Will he make it the Beaumont Plantation and meet Millicent or will this new lady draw him away?
I want to thank Felicia for donating Millicent for the giveaway! Come back tomorrow for another author spotlight.