Giveaway rafflecopter is at the bottom of this post.
Lizzie comes out in TWELVE days! I'm so excited! Right now, I'm working on a prequel (how Lizzie fell in love with Daniel in 1861). It's free (yay!). If you want to read it, you can join my street team by clicking
HERE
:) (To read it, you have to join. It'll be free to all readers on wattpad by the end of the week :) )
I've been spotlighting different authors who have graciously donated their books to the Countdown to Lizzie. So far I've had posts about
Cydney Lawson
and
Jo Grafford
.
Today's spotlight is...
WENDY KNIGHT!
Wendy Knight was born and raised in Utah by a wonderful family who spoiled her rotten because she was the baby. Now she spends her time driving her husband crazy with her many eccentricities (no water after five, terror when faced with a live phone call, etcetera, etcetera). She also enjoys chasing her three adorable kids, playing tennis, watching football, reading, and hiking. Camping is also big: her family is slowly working toward a goal of seeing all the National Parks in the U.S.
You can usually find her with at least one Pepsi nearby, wearing ridiculously high heels for whatever the occasion may be. And if everything works out just right, she will also be writing.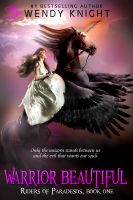 Working with the ex you secretly love to save the souls of the innocent is almost as bad as working with a mighty battle unicorn who would be thrilled to watch you plummet to your death.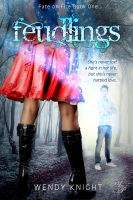 Nothing's worse than discovering the guy you're in love with is your prophesied nemesis. Seventeen-year-old Ari is the most powerful flame-throwing sorceress ever and her people's last hope in an ancient war. Shane goes to school, knowing he's hunted by a powerful enemy, but he has no idea who that enemy is. Neither of them realize they're supposed to be killing each other, not falling in love.
You can find buy links and information on all of Wendy's books on her Amazon Author Page: Click here.
I want to thank Wendy for donating an ecopy of Warrior Beautiful for the giveaway! I appreciate it. To sign up to win, enter using the rafflecopter below. Good luck!!