Giveaway at the bottom of this post. You can enter to win a $20 Amazon gift card, ebooks, and signed paperbacks.
BLOGGERS: want to be part of the Afterlife of Lizzie Monroe release day blitz? Sign up now.
GOOD MORNING! It's Friday! We are SO close to the release of The Afterlife of Lizzie Monroe! I'm so excited, you guys. I hope you are too.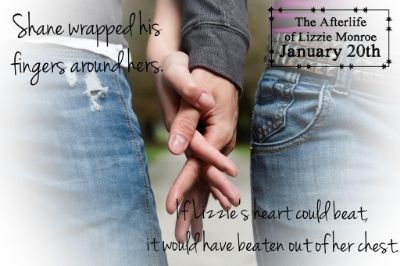 I've been counting down to Lizzie by spotlighting all of the wonderful authors who have donated prizes to the giveaway.
Today's spotlight is on...
Pauline Creeden AND Joselyn Vaughn!
In simple language, Pauline Creeden creates worlds that are both familiar and strange, often pulling the veil between dimensions. She becomes the main character in each of her stories, and because she has ADD, she will get bored if she pretends to be one person for too long.
Pauline is a horse trainer from Virginia, but writing is her therapy.
Armored Hearts, her joint effort with author Melissa Turner Lee, has been a #1 Bestseller in Christian Fantasy and been awarded the Crowned Heart for Excellence by InDtale Magazine and the 2013 Book Junkie's Award for Best YA Historical. Her debut solo novel, Sanctuary, has already been nominated for 3 readers choice awards.
One of Pauline's short stories has won the CCW Short Story contest. Other short stories have been published in Fear & Trembling Magazine, Obsidian River and Avenir Eclectia. An urban fantasy short will appear in The Book of Sylvari: An Anthology of Elves from Port Yonder Press, and a vampire short will appear in Monsters! from Diminished Media Group.
"Sanctuary crosses boundaries and borders and incorporates elements of all kinds of action and intrigue, from thriller-like adventure to a post-apocalyptic tale of life after aliens invade. Thus it will delight readers seeking something truly different, while disappointing those who anticipated a shallow, one-dimensional subject and story line." - Midwest Book Review

In a heart-racing thriller described as Left Behind for the Hunger Games Generation, Jennie struggles to find a safe place for what's left of her family. But it seems as though there is no place sacred, no place secure. First the aliens attacked the sun, making it dimmer, weaker, and half what it used to be. Then they attacked the water supply, killing one-third of Earth's population with a bitter contaminate. And when they unleash a new terror on humankind, the victims will wish for death, but will not find it…

When the world shatters to pieces around her, will Jennie find the strength she needs to keep going?
You can find out more on Pauline's Amazon Page: Click Here.
I live in the Great Lakes state with my husband, three rambunctious children and two barking Beagles (I suppose that is redundant.) When not suffering the woes of potty training three toddler/preschoolers, I enjoy reading, running (sometimes it's fleeing the craziness at home), reconstructing clothing, thrift store shopping and surfing Pinterest.com. (I spend way too much time there and am getting all kinds of exciting ideas for projects for my husband to do. He is less than thrilled by this.)
I love writing romance because I enjoy stories where everything works out all right in the end and the main characters have a happily ever after. My stories are set in small towns with quirky characters that take on a life of their own.
I would love to hear from you. Stop by my blog (http://joselynvaughn.com) or connect with me on Facebook (http://facebook.com/joselynvaughn).
Books available:
Sparking a Change (Astraea Press) - Only available at Http://astraeapress.com
Climbing Heartbreak Hill (Astraea Press)
The Warden's Lantern (Astraea Press)
Hauntings of the Heart (Astraea Press)
Sucker for a Hot Rod (Astraea Press)
Courting Sparks (Avalon Books)
CEOs Don't Cry (Avalon Books)
FIND OUT MORE ABOUT JOSELYN'S BOOKS ON HER AMAZON AUTHOR PAGE:
Joselyn is giving away a copy of SPARKING A CHANGE which is only available at Astraea Press. :)
To earn a full-time position as a newspaper editor, Meg must capture the perfect photo of the Ducks Crossing Independence Day celebration for a prestigious photography contest. Her creativity flounders until she meets the local editor's son, Hudson. With his escort, she's charmed by the warmth of the community and beauty of the area. As fireworks light up the skies, will Meg ignite the spark of a new beginning?
Thank you for donating, ladies :)
Monday is the big release day extravaganza! I'm having my facebook release party from 7-10 pm that day. Be sure to join HERE
~Kelly