Giveaway for a $20 Amazon gift card, ebooks, and paperback is at the bottom of this post :)
Good morning! I'm very excited. The Afterlife of Lizzie Monroe comes out in 13 days!! I'm celebrating with a giveaway (see bottom of this post) and spotlighting some of the awesome authors who donated to it. Yesterday's post was about Jo Grafford (click
here
) Today's author is...
Cydney Lawson
Cydney Lawson is an adventurous college student with a slightly awkward, yet quirky, personality. She can always be found with pen and paper in hand, and chocolate and a paperback close by. When not writing, Cydney can be found studying for her creative writing degree, spending time with friends and family, or cooking up a storm in the kitchen. Her dream is to move away from the craziness of the city and live in a cabin in the woods with her 2 dogs (who don't belong to her yet) as a full time writer and editor.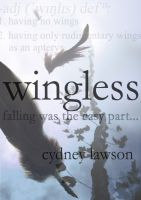 Charlie thought his summer was going to end like every other summer before it. With a growing sense of forboding and a waning sense of freedom. Until, of course, Tane landed on his front lawn in a crumpled heap claiming to be from heaven. A place much darker and much greater than he'd ever imagined.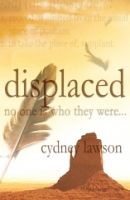 The second installment of The Last of The Fallen trilogy makes its debut with more twists, turns, and surprises than its predecessor.
My name is Tane. At least it was before I was banished to the outlands of heaven. Before everything I had learned to care for was taken from me. Before I murdered an innocent human.
Tane is an outcast in her own world. She is forced to fend for herself against the infamous and ravenous Feeders in Abannon to prove her worth and save her own life. When Azurael, a de-winged, slightly insane angel finds her and offers to deliver her to a secret land of life and prosperity-the Oasis-Tane agrees to become his traveling companion and student. As she learns his ways, she begins to question her own, as well as her role in the last prophecy he ever told.
My name is Charlie. At least it was before I was dragged to Fismuth. A lot has changed since then, and my new name is the least of them.
Charlie is an outcast in his own world. He doesn't fit in with his old friends. He can't stand to be around the only parent he has left. And he's plagued with thoughts of a girl long gone. Until the day Charlie is dragged and blessed with wings, a new sense of strength, and a mission to save Tane from her own fate. But Charlie isn't the only one planning to escape to Abannon and claim Tane.
In a struggle to find their purpose and each other, Charlie and Tane must face death, trust new friends, and start a war they didn't know existed to either fulfill or stop the prophecy that will end heaven as they know it.
FIND THE BUY LINKS ON CYDNEY'S AMAZON PAGE: CLICK HERE.
Thank you, Cydney for donating signed paperback copies of Wingless and Displaced!
Tomorrow's surprise author is afraid of water after five-- ;) See if you can guess who it is in the comments.
~Kelly
a Rafflecopter giveaway